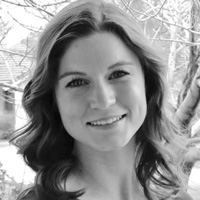 Position
Math and Computer Teacher
Degrees
MEd Instructional Leadership and Academic Curriculum (The University of Oklahoma)
BS Civil Engineering (Arizona State University)
Kahla Vitz found her calling as a teaching assistant for engineering programming courses in college. Since then, she has primarily taught 6th and 7th grade math. As a math and computer teacher at Calvert Academy today, she is thrilled to see her students grow academically and personally.
"I love seeing my students progress over time and helping them master fundamental skills," she said. "I have had the privilege of teaching the same students for multiple years, and their accomplishments never cease to amaze me."
As a child growing up in Las Vegas, Mrs. Vitz enjoyed reading, riding her bike, playing outside with friends, and participating in art classes. Today, Mrs. Vitz has two mini Australian shepherds named Payton and Aspen. When she's not teaching or spending time with her family, Mrs. Vitz enjoys running, reading, and listening to podcasts.
MORE ABOUT MRS. VITZ
Favorites: My favorite book series is Harry Potter, my favorite sports team is the Las Vegas Golden Knights, and my favorite foods include Mexican and Greek cuisine.
Three words to describe herself: Ambitious, compassionate, and introspective
Alternative career choice: Residential architect
Most treasured possession: My wedding ring
Bucket list item: Travel to Europe.
Person she'd most like to meet: It would be interesting to meet my ancestors who immigrated from Germany to the United States.
Unknown gem: I follow a vegetarian diet.