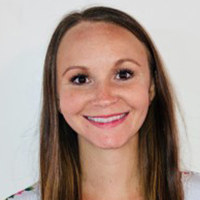 Position
Elementary Teacher
Degree
BA Early Childhood Education (Carlow University)
Over her teaching career, Nicole Kwaczala has gained experience working in several different learning environments, including special education, emotional support, and every grade between kindergarten and sixth grade. Her strong child development background helps her understand the different aspects that affect a student's learning and development. As an elementary teacher at Calvert Academy, she teaches students in grades K-6.
"I really enjoy sending feedback to my students with suggestions on how to improve their work, as well as explaining the aspects that they are succeeding at," she said. "I love getting messages back from students revealing an "ah ha!" moment of clarity. I also love the close bonds I've formed with not just my students but their families as well. I love feeling like I'm making a difference in my students' education and lives."
Born and raised in the suburbs of Pittsburgh, Pennsylvania, she remains in the Steel City, where she lives with her husband and her two children. She is an avid reader, who also loves to exercise and spend time with her family at their cabin in the mountains.
MORE ABOUT MRS. KWACZALA
Favorites: My favorite books are the Harry Potter series. I have read them all several times. My favorite season is Fall and my favorite holiday is Christmas.
Three words to describe herself: Patient, kind, and smart
Most treasured possession: My wedding ring
Bucket list item: Travel to Europe
Unknown gems: I am extremely obsessive compulsive. I like things to be a certain way. I am a perfectionist. I am also a grammar nut. Poor grammar drives me nuts!